For this project, I was tasked with creating a drink that is not only visually interesting, but also commemorates the experience of the gift giving. I designed a wine bottle for my dear friend, David Del Toro. Centelleo Moscato is a brand based around his interests, which include star gazing, editorial work, and dark color schemes which I sought to highlight in this gift. 
To start the unique experience, he will unwind the lights to encounter a compass and constellation list. The list includes some of the most popular northern hemisphere constellations that will be used as a checklist. The lights not only serve as a visual aesthetic mimicking constellations, but can be used as a night light as well. These items give him the ability to have a moment away from technology in order to enjoy the simplicity of star searching, along with a personalized charm of the letter D. The short story on the back was written by myself to explain the importance of being in the moment and purpose of the experience. My hope for David is that he slows down and takes time to enjoy each moment because the skies are always changing.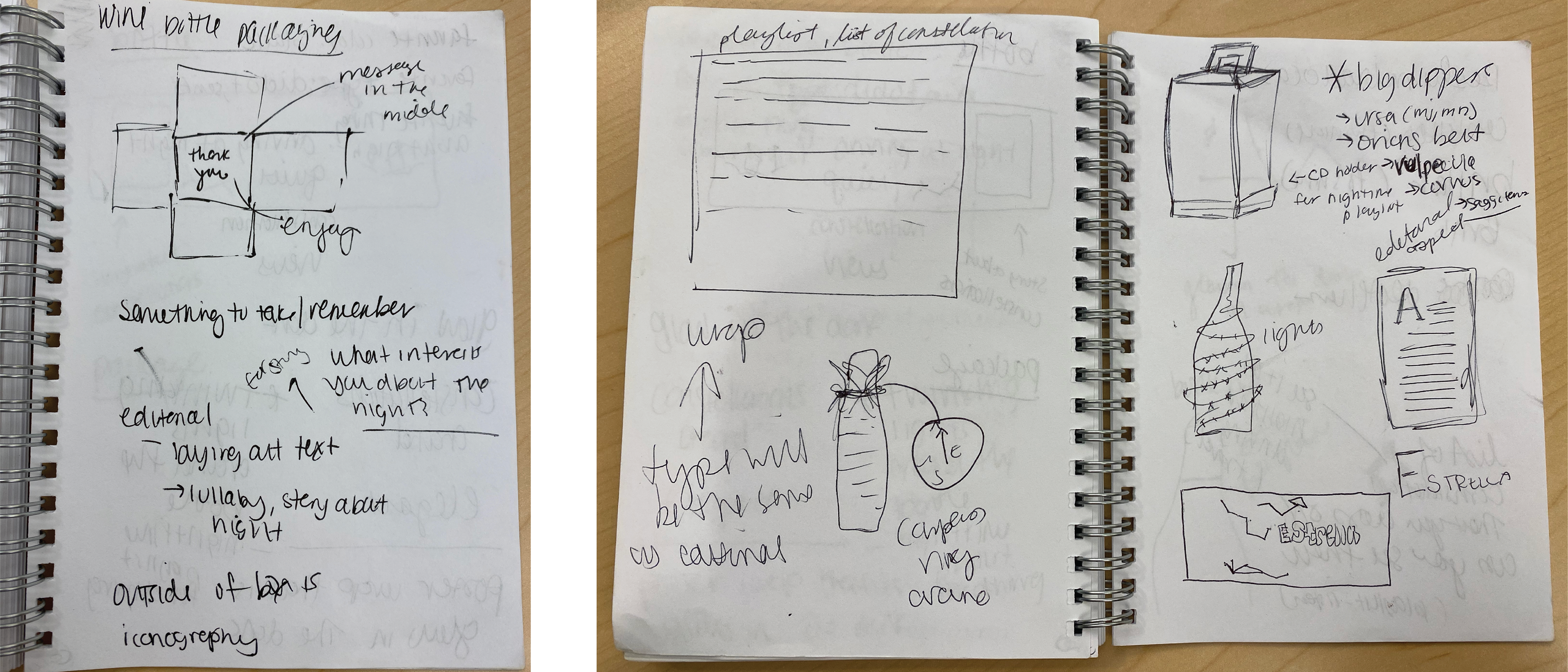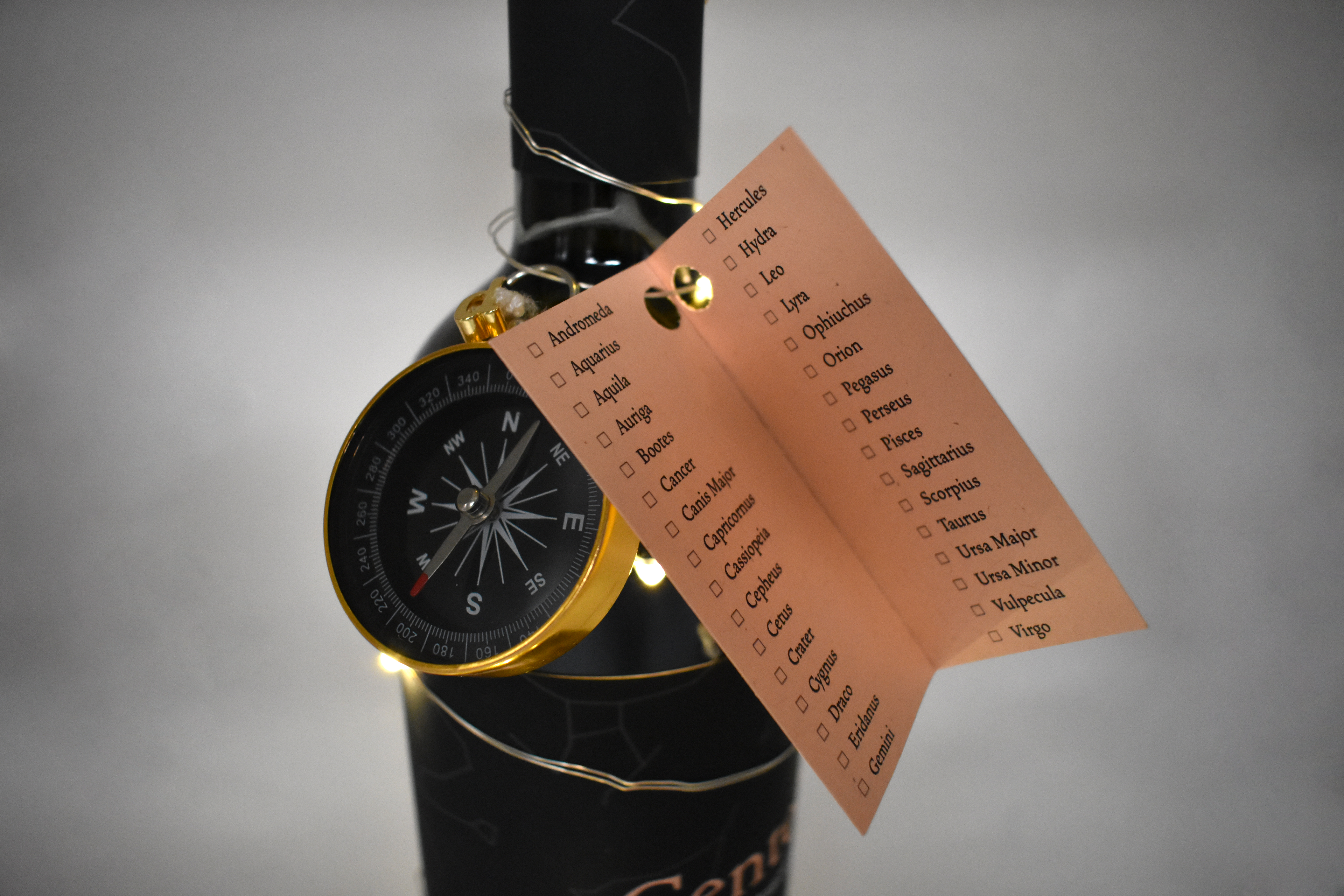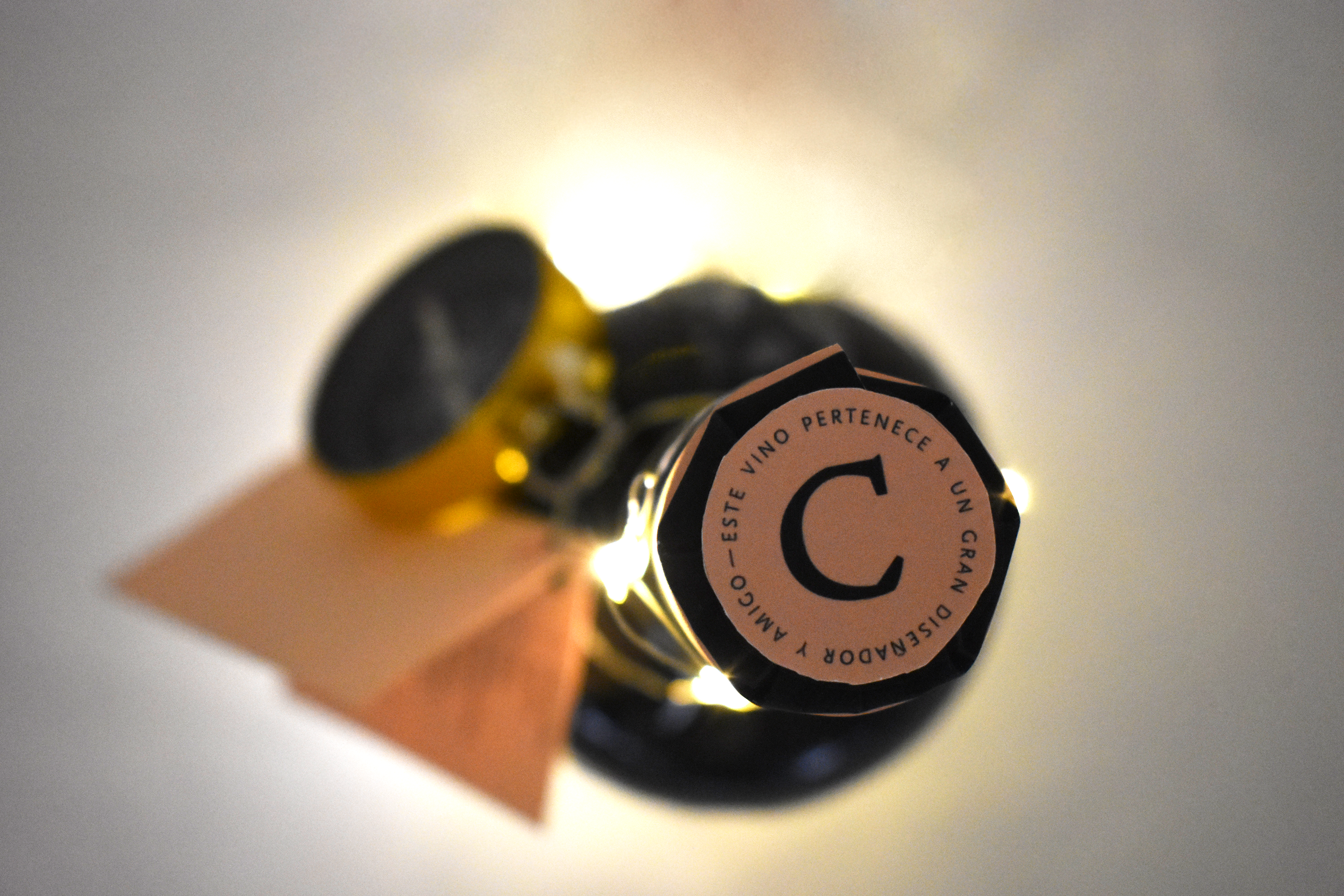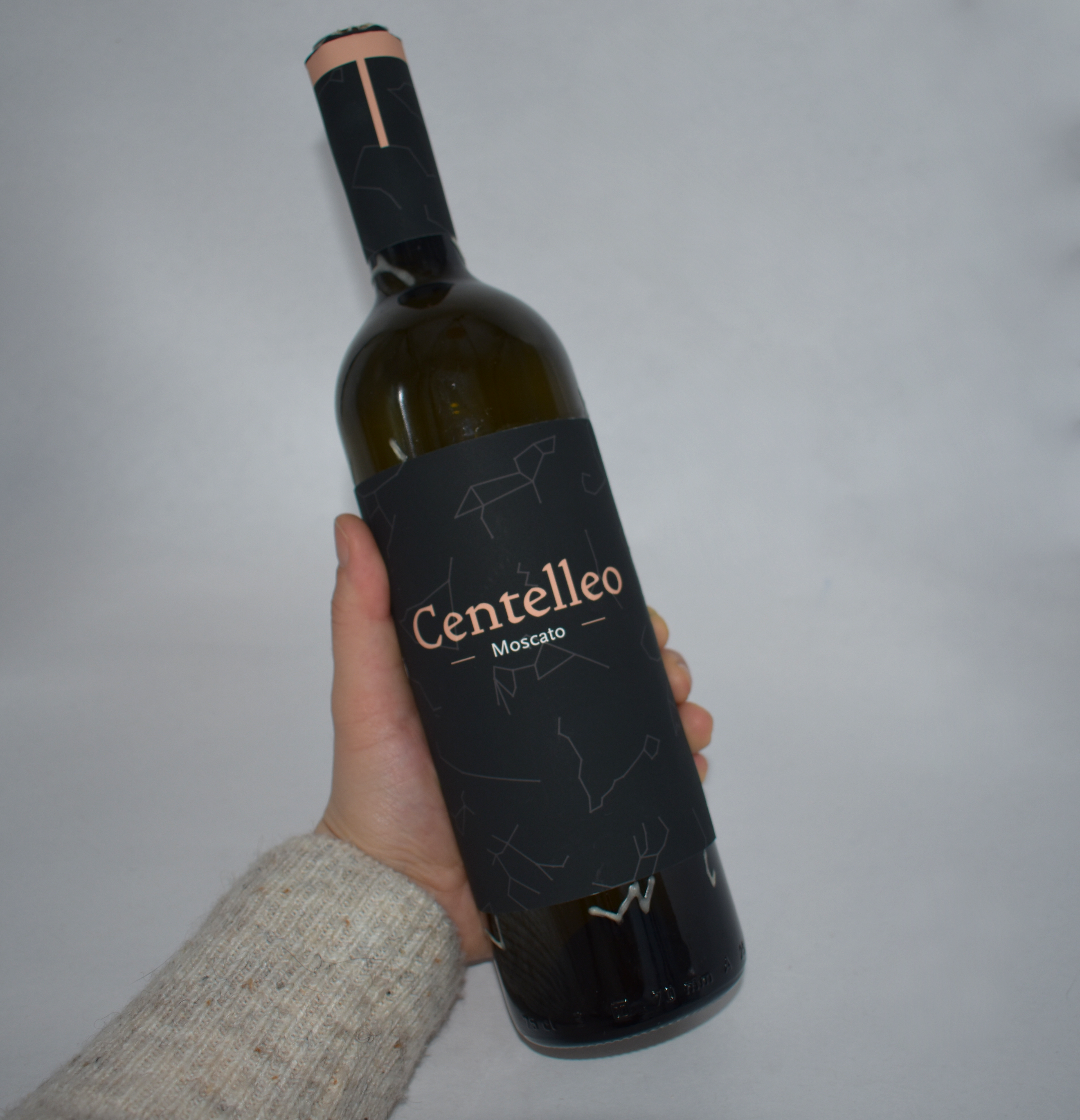 "The fundamental problem is that we don't know  where the next celestial change is going to occur. Even if we constantly observe the sky, it will inevitably shift with the natural cycle of the universe. But, if we slow down and enjoy the stars we see at that moment, it won't matter that it has already moved on. So while you are going about your daily routine, take a minute to stop and enjoy what lies above you. Take a moment to soak in the stillness of the stars, the surrounding quietness, and the openness that calls for your attention. Each moment we miss to immerse ourselves in the uniqueness of the sky is a moment too late. Whether you are on a long drive or are outside gazing above, appreciate the current constellation because that view will only happen once."